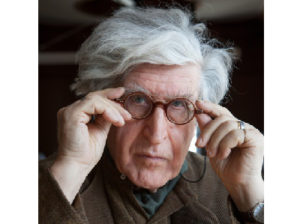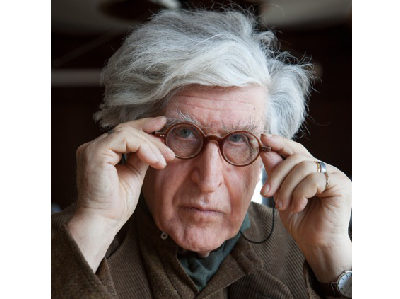 Valerio ADAMI (born in 1935)
Born in Italy on 17 March 1935, Valerio Adami is considered as one of the greatest contemporary masters in the world. Determined to become a painter ever since he was young, he first studied at Felice Carena's studio in Venice. At sixteen, he received words of encouragement by Oskar Kokoschka, then by Achille Funi, his teacher at the school of Fine Arts of Milan where he spent his days drawing. In 1955, Adami travelled Europe, America, Africa and Asia; leaving paintings in every place he visited thence announcing his incomparable, smooth yet firm, modern yet classical, artistic signature. In other words, an exceptional production soon acclaimed by critics and collectors. In 1964, Valerio Adami exposed some of his paintings at the Documenta III in Kassel; he then was granted a room at the 1968 Venice Biennale. The Museum of Modern Art of Paris held a first retrospective in his honour in 1970, followed by a second at the Centre Pompidou in 1985.
Valerio Adami's work is hard to categorize. Still, art historians categorize his work in the "Narrative figuration" movement, which appeared in the sixties. A figure of speech, truthfully, one must keep in mind what Aimé Maeght admired in Adami: a typical Latin chromatic genius. He has a certain taste for Antiquity, introspection and the ineffable. Octavio Paz, who won the Nobel Prize for Literature in 1990,also admired Adami and his work which he perfectly summed up: "Beyond Adami being a singularly intelligent painter, his work is intelligent in itself; I mean, not only does it seduce our sensitivity, but it also seduces our mind. Adami's paintings are intriguing and make us think. His work causes people to wonder, which is an uncommon thing nowadays".
A faithful and strong relation binds Valerio Adami and Cristel Editeur d'Art since summer 2006, which has given birth to several prints and exhibitions.
*********