Alain Lacoste (1935-2022)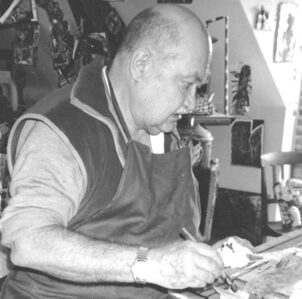 It seems that the story goes back to Adam and Eve. Men and women thrown together on the earth, theoretically to live, speak, laugh, love and multiply. But between men and women, beyond appearances, is a real dialogue possible? Eternal philosophical subject to which the painter and sculptor Alain Lacoste devoted part of his work.
A colourful, singular, museum-like and powerful work.