Welcome to the Cristel Éditeur d'Art Centre
Dedicated to modern art and contemporary art, the Cristel Éditeur d'Art Centre organizes four great annual exhibitions in a retail and exhibition hall
in Saint-Malo (Rocabey), close to the beach Plage du Sillon, between the train station and the historical walled city.
The current exhibition shows thirty-nine art prints from the drawings of the modern artist Henri de Toulouse-Lautrec.
Damien Colcombet's animal bronzes, Bédouin's little egret
and Anne Limbour's works made with feathers are also always presented.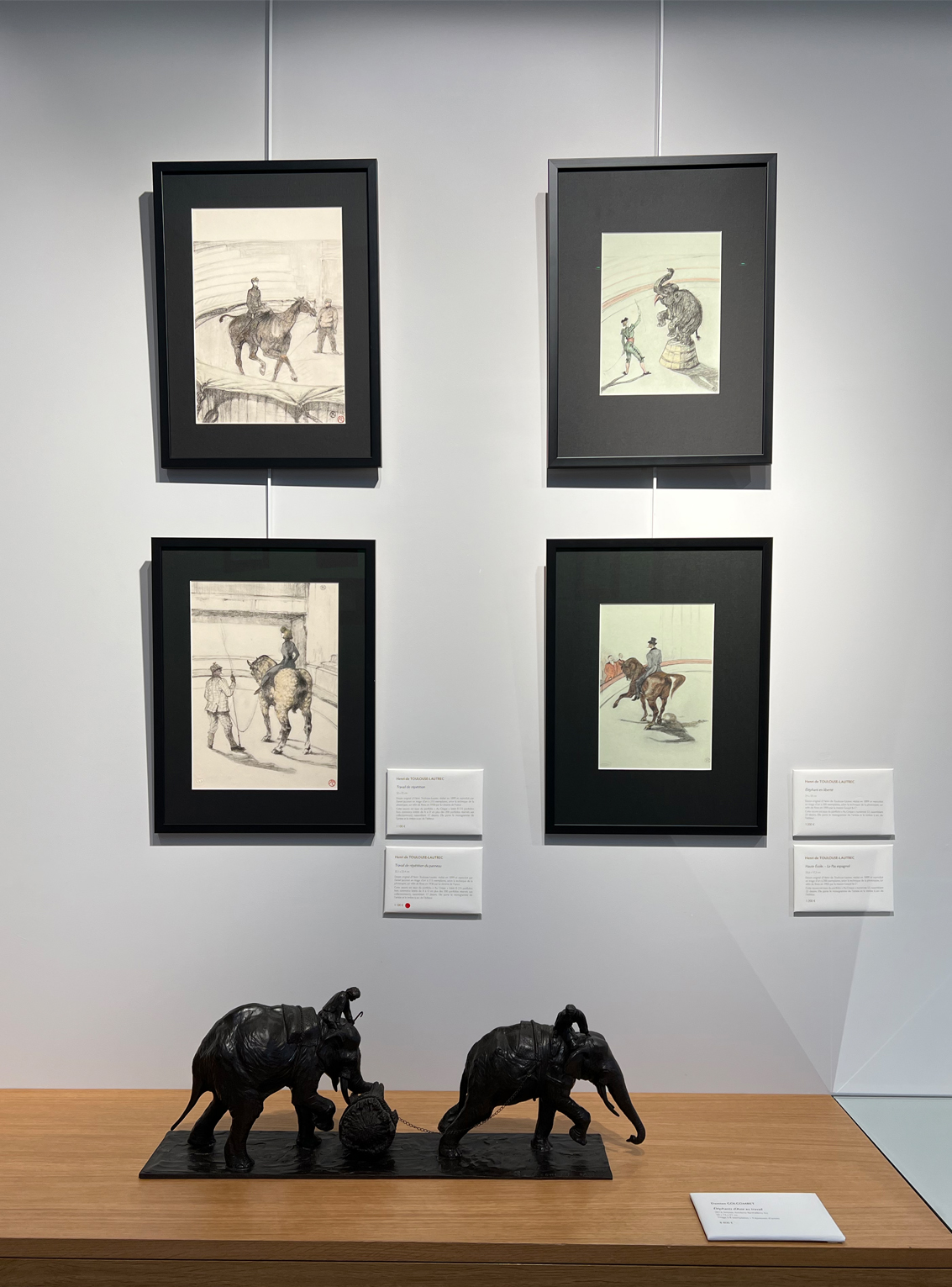 from 9 July to 24 September
Is it still necessary to present Henri de Toulouse-Lautrec? Except to repeat what historians have told a thousand times: his incredible bohemian life, marked by alcohol and women. And then his genius, immense, admired in all the museums of the world! Paintings, lithographs, drawings… Including the famous drawings he devoted to his passion for the circus, published in 200 copies in 1905. And reunited for our exceptional exhibition.
Cristel Éditeur d'Art published the "real" "Regarde…", embellished with gouaches and documents never seen, never read, in a limited edition of 100 copies.
The box of "Colette and Méheut. The Secrets of "Regarde"…" brings together:
– a 44-page text containing unpublished documents on the genesis of the book,
– the reproduction of Colette's manuscript (sixteen pages),
– the reproduction of "Regarde…" published in 1929
– 20 original prints in colors printed in facsimile by the art studio Clot, Bramsen & Georges, in Paris, on large pure rag paper.