Damien Colcombet (born in 1967)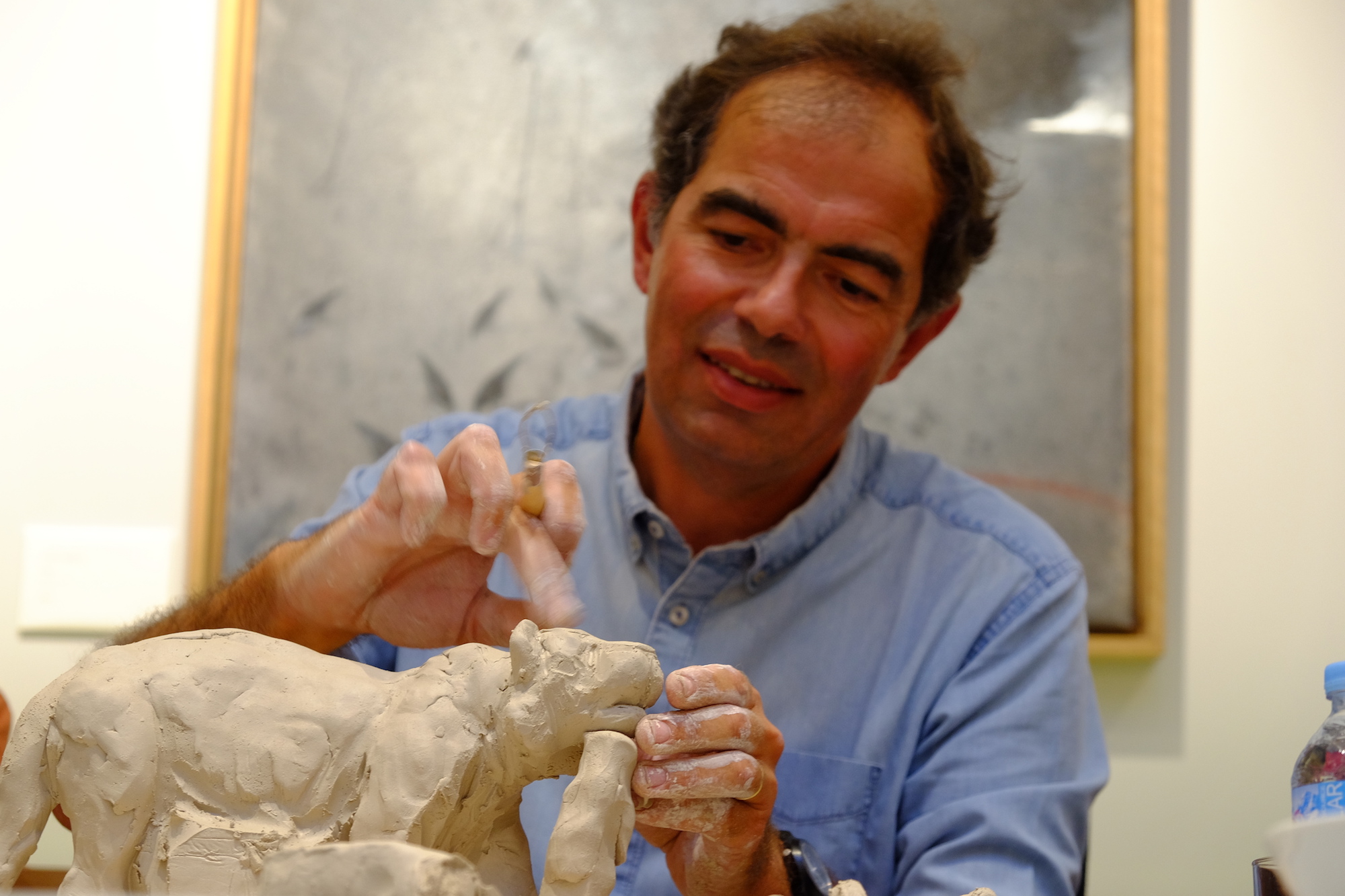 "Damien Colcombet is a gifted animal sculptor, probably the most talented figurative sculptor of his generation; Alain Delon and the Bich family, among others, collect his work"
, the
Chasses internationales
magazine claimed in its culture column in 2018. This only confirmed what art lovers had long realized: Colcombet is exceptionally skilled, and his hand almost gives life to the figures it shapes. More than a skilful hand, this artist with an uncommon journey has the vision and the mind of an invincible defender of animal beauty.
The truth is his life could be a novel. Damien Colcombet was born in 1967 in Rennes and grew up close to his grandfather who made the young boy discover the Breton countryside as well as the zoological gardens of Europe and Africa, thereby giving birth to Colcombet's vocation. But the young man had to give up that vocation for academic studies, as it is the norm in rational families. He got a master's degree in law, then went to the French School of Political Science of Paris, and finally ended up working in the financial management of a major French company for twenty years.
By what miracle did Damien Colcombet, in his forties, decide to take a leap of faith? Encounters, luck, and, mainly the conviction that the sculptures he was making for his own pleasure, secretly in his studio, deserved a wider audience. Elephants, monkeys, gorillas, big cats, in other words the first incarnations of a formidable, thrilling and endearing bestiary. This is why, one day, Alain Delon offered Colcombet Rembrandt Bugatti's Catalogue raisonné with a fervent dedication: "This has been my personal copy for almost twenty years. It is now yours…" He was taking off! From then on, Colcombet multiplied feats; he even sculpted a life-sized bronze of a giraffe and its calf for the Parc de la Tête d'Or in Lyon! "With this level of talent, who wouldn't speak of genius?" was written in Ouest-France on September 1st, 2018.
Works of Damien Colcombet